Orson Klender, Licensed Associate Real Estate Broker
After losing their home, a family ventures back into home ownership in a tiny way. How small would you live?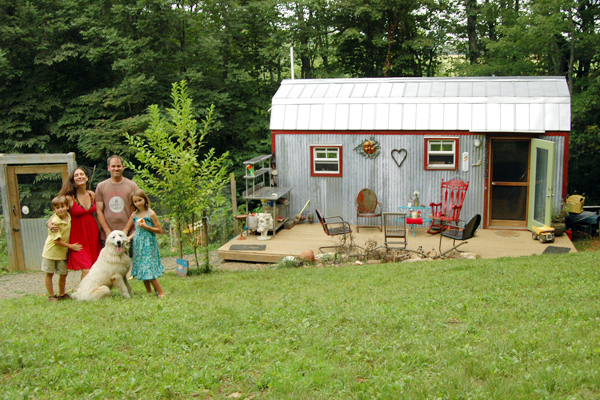 The Berzins family lives in a tiny home in Virginia — just 320 square feet. All images in this post: Hari Berzins, 
TinyHouseFamily.com
While many of us commit to the three decades it takes to pay off a mortgage, Hari and Karl Berzins come at home ownership from a completely different viewpoint.
They live in a tiny 8-by-21-foot home they built with salvaged materials in the Blue Ridge Mountains of Virginia. Counting the loft space with its three feet of headroom, that's 320 sq. ft., or about the size of most people's master bedrooms.
It might be a tiny house, but it's paid for. "We wanted to really cut back our overhead as far as we possibly could and own what we live in outright so we have the…
View original post 605 more words